HURT IN AN ACCIDENT?  CALL SYNERGY INJURY CARE NOW!  (502) 561-7000
Synergy Injury Care Specializes in the treatment of
Auto Accident Injuries

Work Injuries

Slip and Fall Injuries

Acute Injuries
Whiplash Injury

Sports Injury

Acute Pain

Neck Pain

Back Pain
Shoulder Pain

Hip Pain

Knee Pain

Ankle Pain

Nerve Pain
TMJD (Jaw Pain)

Concussion 

Spinal Stenosis

Migraines and Headaches

Numbness and Tingling
Bulging and Herniated Disc

Neuropathy

Sciatica

Carpal Tunnel Syndrome

Vertigo
WHO WE ARE
Synergy Injury Care is a team of medical doctors, therapists, and specialists dedicated to quality and the complete treatment and recovery of our patients.
WHAT WE DO
We treat our patients like FAMILY and know what you are going through after an injury.
Expert Clinicians and Therapists working together.
NEWS AND RESOURCES
We've jumped into the world of blogging, and couldn't be happier to share the news with our patients! Read about how Synergy Injury Care is working in the community.
QUESTIONS ABOUT AN ACCIDENT? ASK OUR EXPERTS.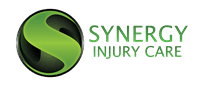 825 South 6th Street
Louisville, KY 40203