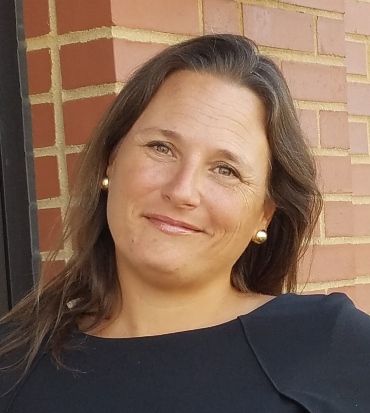 Carrie McNatt | Director of Operations and Development
Carrie has found her dream job here at Synergy, utilizing her passion to help others on a daily basis to provide what is best for patients.  With a very successful 16 year career in radio and television advertising under her belt, Carrie developed Synergy, and is always creating new ideas to make Synergy stronger.  When Carrie is not found buzzing around the clinic helping to make strategic decisions and provide the best customer service, she is leading our marketing team.  Carrie has found comfort in marketing Synergy, as she has developed a staff that is always doing right by the patients.  Having been involved in an accident herself, Carrie understands the frustrations that can come along with being injured and trying to deal with insurance companies at the same time.   Her experience with legal teams and leaders in the healthcare industry have given her a competitive edge in making sure that everyone gets the medical attention they need and the compensation they deserve after an accident.  As a mother of two amazing kids, Carrie has a strong sense of family.  She works very hard to instill this sense of family in all of her employees by expressing the motto we at Synergy will always "Treat our patients like family!"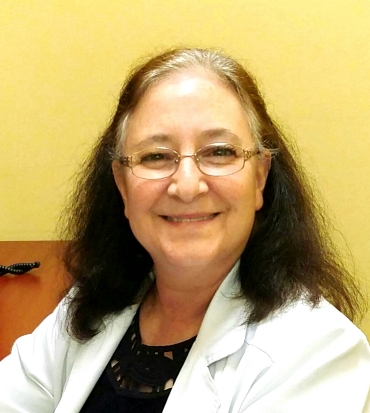 Dr. Mary Lynn Barresi, D.O. | Medical Director
Dr. Mary Lynn Barresi, D.O. has over 25 years of experience as a practicing physician.  She focuses on the whole person and understanding of the root of a patient's injuries and not just treating the symptoms.  Each patient is an individual and her background has given her the tools to truly TREAT patients the way they deserve to be treated by a physician.  She graduated from University of Louisville with a major in Psychology and went on to pursue her goal of being a doctor.  Dr. Mary Lynn has her medical degree from Philadelphia College of Osteopathic Medicine.  As a doctor of Osteopathic Medicine she evaluates the patient's injuries, helps organize the medically based, personalized treatment each patient receives and provides proper documentation of injuries at Synergy Rehab.  She CARES about each patient and makes sure each patient understands and is benefiting from their personalized medications, treatments and procedures.  She is a member of the medical reserve corps and is always giving her time back to her community when she is not caring for the Synergy Rehab patients, she is caring for her son and their many pets (7 cats, 3 dogs and 1 hermit crab).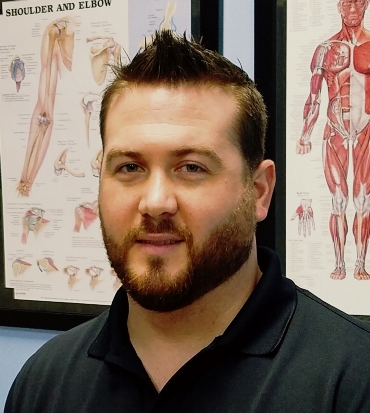 Dr. Simon Hoehn, PT, DPT | Clinical Director
Simon Blaze Hoehn, PT, DPT has always lived an active lifestyle and wants the same for all his patients.  As a graduate of Washington University as a Doctor of Physical Therapy holding a B.A. in Psychology and a minor in Biology, he has all the knowledge and skills to work with all patients to reach their personal best after an injury.  As clinic director he oversees the physical, occupational, aqua and massage therapy departments.  He understands the human psyche that affects a patient when injured and works to inspire and push the patient to actively engage in their personal recovery.  Having been a college football player and assistant coach he knows how to lead and has great decision making skills under pressure.  He is put to the test every day to help our patients get their normal lifestyle back after an injury.  Simon takes pride in teaching patients how to get better after an acute injury and his ability to focus on each patient's individual needs makes him a strong patient advocate.  He works just as hard as the patients daily to get them better.  Simon is in the office every day and actively involved in all patient rehabilitation.  Outside of the office Simon and his wife enjoy spending time with family and helping to raise their beautiful daughter.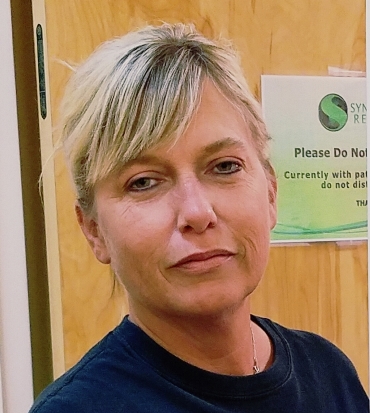 Shirley Redmon,  LMR/MA | Triage and Radiology Coordinator
Shirley has dedicated her career to helping others in the medical field.  She has 16 years in the medical field.  Prior to her joining the Synergy team she has worked inside the traditional medical system, managed high volume urgent care centers and taken diagnostic images for some of the best specialists in our medical community.  She brings all of her years of experience to her role at Synergy and makes helping the patients look easy!  She has a warm spirit and relatable personality that helps take the stress after an accident away.  When she is not helping out our patients at Synergy you can find Shirley playing with her grandbabies or out on the lake relaxing.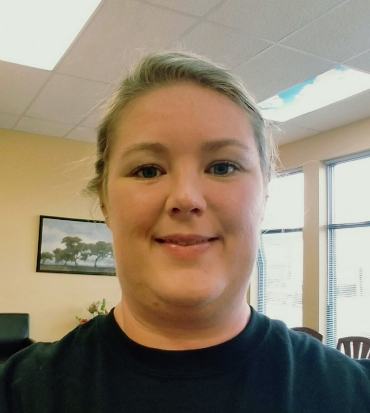 Ashley Bowman | Patient Care and Workers Comp Coordinator
Ashley deals with it all at Synergy for the patients!  Ashley has worked for insurance giants, run the front office of high volume medical facilities and brings that work history to Synergy to benefit our patients every day.  She understands what is required by the insurance companies and has developed systems at Synergy to make it easy for patients to provide all the necessary paperwork in a timely manner.  Ashley is a hands on coordinator that gets to know the patients so she can help them every step of the way after a wreck or work injury.  She has the knowledge and expertise to work directly with the Work Comp carriers keeping patients informed and engaged throughout the process.  Ashley has developed strong relationships with legal teams, she is able to be a liaison between patients and their lawyers. With the years of experience helping patients with their specific needs Ashley is a great resource on their rights after an injury accident.  When not taking care of the paperwork, referrals and pre-authorizations for Synergy patients she is playing with her daughters or watching her husband play ball.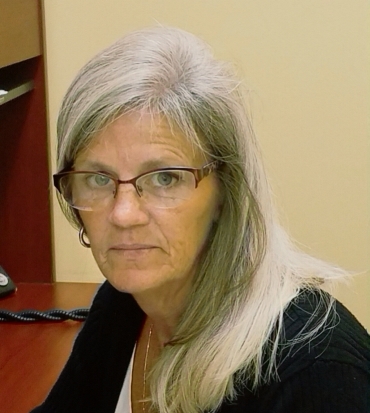 Stephanie Hix | Patient Accounts and Insurance Coordinator
Stephanie leads Synergy's billing/patient account team and works directly with the insurance companies to successfully submit all claims for patients.  Stephanie has over 30 years experience billing and collecting for medical and pharmaceutical companies.  She brings the knowledge she gained while managing accounts receivable and billing for nationally recognized companies to Synergy.  With her solid understanding of regulations and requirements she is able to generate positive results for our patients at Synergy to reduce expenses after an accident.  She works so hard for our Synergy patients that she has to relax most weekends with her family and friends at the lake!